Kanha National Park, seems to be more promising for tiger sightings then other parks in coming next season starting from October. The reason is clear that five tigresses are having cubs. The last quarter, from April 17 to June 17,sightings record suggests that if weather conditions remains calm then this park will witness more sightings then Ranthambore and Bandhavgarh too. However, winters are severe in this area which can be of little hurdle to sightings. Kanha had good mansoon this season so in October 17 will witness less sightings. Hope that from November it will increase.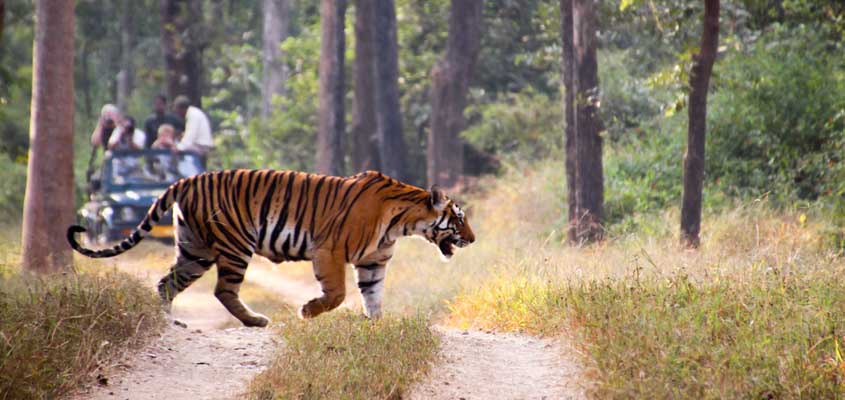 Kanha has four zones for tourism purpose. For convenience zone wise distribution is here. The most important zone kanha has following tigers T 64, T65 ( with 04 cubs), T8 (with 04 cubs), T76, T13 (with 03 cubs), T28, T3 & T36.
Khisli Zone has T1,T2, T57, T67, T17, T66, T83 & T34.
Mukki Zone has T27, T29, T30, T31 (with 01cub) T32, T33( with 04 cubs).
Sarhi Zone has T4, T20 & T25.
The above order of zones also depicts priority of zones from safari point of view. Early panning for Kanha will yield good results. At the time of advance booking one can fix zone or gate but later subject to availability.
Want to have more information , pls write to us at info@culturalsafaritours.com; sudhirs523@gmail.com