Jhalana Leopard Safari Park
Jhalana is a small pocket of wild life treasure in Jaipur. It is hard to believe but this has been proved that this is excellent place to see leopards . Prior to now, this small patch of jungle was private shooting area of Jaipur's royal family. The last tiger was killed in 1948.
Jhalana spreads in about 20 sq.kms area among Aravallis ranges. The narrow valleys & deciduous forest makes it the perfect habitat for leopards. These forest sheds their leaves in dry season & only one rain is enough to turn them green. Juliflora & khejri plants are main vegetation of the area. The other supporting trees are Dhonk, Dhak & Salar.
Although leopards are very sigh & difficult to spot but here in Jahalana due to absence of tigers , they are apex predators so they are diurnal instead of nocturnal . This fact made it  more popular among wildlife enthusiasts.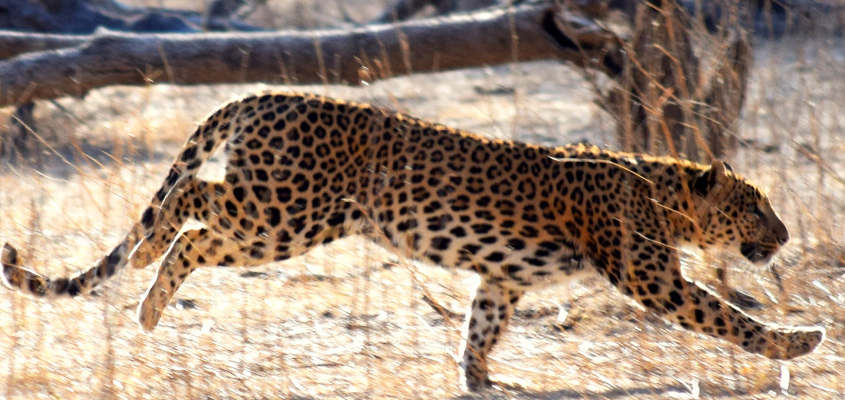 For tourists Jhalana was opened in 2016 & 2017 it was identified as Leopard Reserve . It is believed to be first leopard reserve of India.
How to reach Jhalana Safari Park:
From Jaipur airport , Jhalana is 06 kms away.
From Jaipur railway station , it is 11 kms away.
From Delhi it is 270 kms , from Agra 270 , from Ranthambhore 180 kms away.
Wild stock of Jhalana!
About 30 plus adults leopards & 05 cubs are noted in Jhalana. Besides leopards other members of cat family are Indian civet, desert Cat & jungle cat. Others animals can be seen are spotted deer , Sambhar deer, Striped Hyena, Jackals, porcupines, lizards etc.
Safari System / Safari Timing/ Best time to visit:
Jhalana is open for tourists through out the year. Best time recommended is November to May.
The park is open for tourists for two safaris i.e morning & evening.
Morning safari is from 05:45 am to 08:15 am & evening safari is from 04:30 pm to 07:00 pm. This time varies as per sun rise & sunset.
Safaris are done by jeeps only on sharing & exclusive basis . These are booked by official web site of sso.rajasthan.gov.in. There are 10 jeeps in advance quota for each shifts. Jeeps can be booked 90 days advance. Few vehicles/ jeeps are allotted in current window at the counter.
One has to reach 30 minutes prior to gate for collecting boarding pass.
For photographers Half day safari is also there . There are two jeeps in this category.
For Saturday , Sunday & for Festival vacations advance planning is good.
Accommodations:
Jaipur is well developed cultural tourist spot of India. Every kind of hotel in every budget is available. From the any hotel in Jaipur one can reach to Jhalana easily.
Request A Quote Now
Plan your holidays in India.
Discover the best holiday packages in India classified according to your interest, theme and destination with Cultural Safari Tours. Make your holiday memorable, book now!
Book Your Trip!