Keoladeo Ghana National Park Safari
Welcome to India's most famous avifauna sanctuary in Bharatpur, Rajasthan. Initially this place was famous as Bharatpur Bird sanctuary. Now this is more known as Keoladeo National park or Keoladeo Ghana National Park. Keoladeo is name derived from old temple of lord shiva & Ghana means thick forest.
This place attracts lot of tourists every year as this is located between two important tourists destinations i.e. Agra & Jaipur. Beside this, due it's unique location on North -south avian route of India, lots of Migratory birds are attracted to Keoladeo National park from Siberia, Europe, China & Tibet.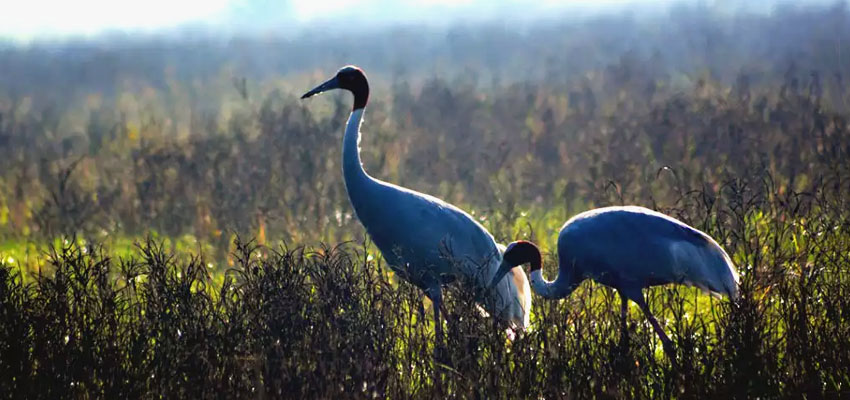 Keoladeo is best example of man-made , man-managed wet-land & National park. Initially the place was used for waterfowl hunting ground. The total area of the park is only 29 sq.km but for nature lovers & wild-lifers & birdwatchers it is a boon. One can see the mix type vegetation comprising of dry grasslands, woodlands, woodland swamps and wetlands. In all different types of habitats 366 species of birds, 379 flowers plant, 50 species of fish, 13 species of snake, 05 species of lizards, 07 amphibians and 07 turtles species are noted so far.
Keoladeo was declared Protected area in 1971, Bird sanctuary in 1976 & National Park in 1982 & World Heritage site in 1985.
One third area of Keoladeo is wet land with submerged or emergent plants. The upper part has grasslands with tall grasses, trees & shrubs. Woodland areas has huge trees of Kadam. The wet land is part Of Indo-Gangetic Great plains. The main vegetation of the park is tropical dry deciduous forest with intermixed dry grasslands.
Keoladeo is breeding site for herons, storks, cormorants and important wintering grounds for ducks & waterfowls & Siberian Cranes . The last one is almost extinct . Not seen since last 07 years. The Sarus crane is also found here.
How to reach Keoladeo National Park:
From Agra it is 55 kms on Agra- Jaipur Highway, 200 kms from Jaipur & Delhi. The nearest rail station is Bharatpur ( 04 kms) & nearest Airport is Agra.
Best Time To Visit Keoladeo Ghana National Park
Although the park remains open through out the year.
The best time from birding & photography point of view is November to March.
Safari System/ Booking process/ Fee structure:
No vehicles are allowed inside the Park.
Safaris are done by Cycles, Cycle Rickshaws & Golf carts. Walking is also allowed in side the park. All these means are available on hire basis on per hour basis at the entrance gate of the park.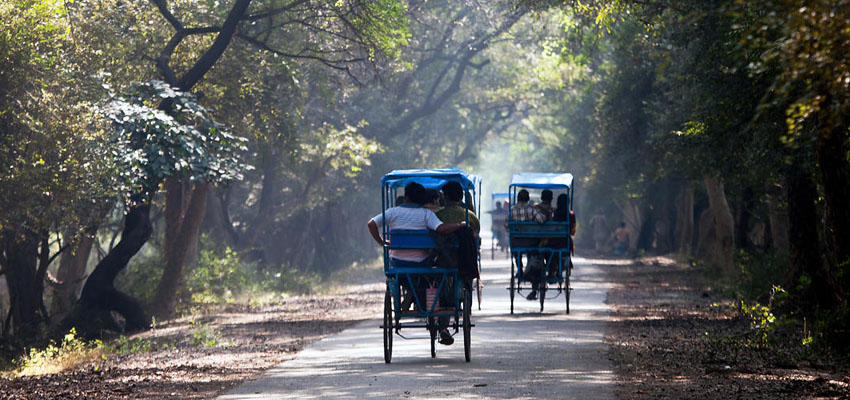 SUMMER: The park open for safari at 06:30 am to 06:30 pm.
WINTER: The park open for safari from 07:00 am to 05:30 pm.
There is Fee Difference for Indians & Non-Indians.
Accommodations
All types of hotels are there in Bharatpur city to cater the need of tourists near the park.
One can take at least one safari while travelling between Agra & Jaipur by car.
Request A Quote Now
Plan your holidays in India.
Discover the best holiday packages in India classified according to your interest, theme and destination with Cultural Safari Tours. Make your holiday memorable, book now!
Book Your Trip!