About Us
Cultural Safari Tours is a Government authorised travel agent and operator which is based in Ranthambore or Sawai Madhopur.
About Cultural Safari Tours
It is with great pleasure that we would like to introduce our company "Cultural Safari Tours" at Ranthambhore or Sawai Madhopur, Rajasthan INDIA. We are service provider of Ranthambore Online safari Booking, Ranthambore Hotel Booking and all major Wildlife tours, Cultural tours and Historical tours package booking for Jaipur, Agra and Delhi.
Our company was formed in 1999, and in the last 18 years we have been able to establish a good market presence on the basis of our floaters operations, young professional staff and honest pricing strategy. Now we are among the leading wildlife tour operators.
The company in fact is group of very senior naturalists. Our members not only work as the naturalists in the park but also enact the role of service providers, for meet & greet services, arrivals, departures etc. Due to this our guests always get the benefit of professional handling, be it at the Station, Hotel or Park.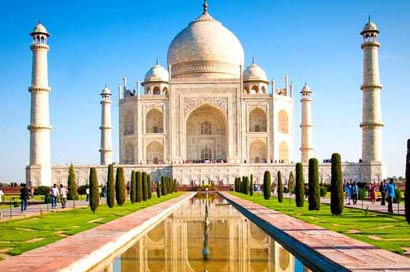 Toursim Places
Cultural Safari Tours Provides many tourism packages beside wildlife packages. In our cultural packages, we aim to provide direct interaction of guests with local communities. Our touring guests take at least one dinner with Indian family. Heritage walks are organised by our teams. Also plans temples visit if time permitting.
We have separate teams to plan religious tours.
About Services
We aim to explain every minute info about any destination so that guests know well that destination before their visit. No matter we have reply several mails regarding excellent planning.
We have good liaisons with the Forest dept, Tourism dept & Hotels enabling us to provide excellent services for our guests.
Our company also had the honour of being the handling agents for the former US president Mr Clintons protocol team & the visits of the Bhutani princess are many prestigious assignments.
We are the the only company with direct control in various national parks of India. Some of the famous park which we are covering are Ranthambhore, Bhandavgarh, Khana Pench, Panna, Corbett, Kaziranga & Gir.
Our motto is "Know well any destination before you visit to avoid surprises at the end."
We promise better services in return for money.
We hope to see you as our next guests.
Request A Quote Now
Plan your holidays in India.
Discover the best holiday packages in India classified according to your interest, theme and destination with Cultural Safari Tours. Make your holiday memorable, book now!
Book Your Trip!