Rajaji National Park Safari
Rajaji National Park, is the second Tiger Reserve of Uttarakhand state. It was established on 12 August 1983 with an area of 820 sq.kms.The park spreads in three districts Haridwar, Dehradun, Pauri Garhwal. Geographically it is located in Shivalik Foothills of Himalayan ranges. This hill range is 1500 long in India & 600 kms long in Nepal. It is has rich vegetation which adds beauty to Rajaji National Prak & Uttarakhand state as well.
The whole credit for making this place into wildlife centre goes to late Shri C. Rajagopalachari (a famous freedom fighter and first Governor General of India). He used to visit Dehradun often. Once he was invited to hunt tiger in this area. But he was so impressed by the biodiversity of area that he suggested for wild life sanctuary. He was also famous by name of Rajaji. Therefore, it was named after him as immense respect for him.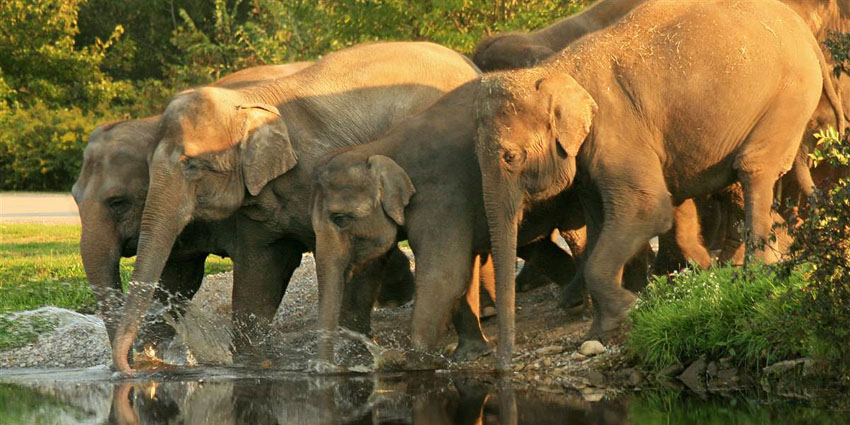 In 2015, finally it was notified as 48th Tiger reserve of India with an area of 1075 sq km. Three sanctuaries were merged to Rajaji National park were Rajaji, Motichur & Chilla sanctuary.
The park is very beautiful from scenic point of view. Rich biodiversity causes huge attraction for wildlife lovers, Nature lovers & photographers.
How to Reach Rajaji National Park:
The nearest air port is Jolly Grant airport, Dehradun. Drive time is 01 hr.
The most important rail station is Haridwar, 09 kms from the park. This is very well connected by other cities of India.
From Delhi it is 220 kms ( 05 hrs) by car.
From Corbett National Park , it is 155 kms (04 hrs) drive by car.
Safari area / zones:
Rajaji Tiger Reserve is divided into main 8 safari zones including core and buffer. These are listed below .
Core Areas
CHILLA ZONE ,MOTICHUR ZONE, RANIPUR ZONE & JHILMIL JHEEL ZONE
Buffer areas
ASARORI ZONE, MOHAND ZONE, VINDHYAVASINI ZONE & KIMSAR ZONE
Safari timing / other activities / Best time to visit:
The park offers other activities as well beside Jungle safaris. These are mainly done by jeeps. There are two safaris one in the morning & other is in the afternoon. Morning time is 07 to 10:00 am & afternoon is 02:30 pm to 05:30 pm. Safari time depends on sunrise & sunset.
Elephant Safaris, Birding Trips for full-day & half-day can be arranged .
The core areas open from November to June every year. However, buffer areas remain open through out the year.
The wild stock of Rajaji National Park consists of about 25 species of mammals including Tiger, Leopard, Elephant, Sloth bear, Leopard cat, Jungle cat, Striped hyena, Indian golden jackal, Spotted deer, Sambar deer, barking deer, Blue bull, Mountain goat (Goral), Wild boar, Yellow- throated marten, Black-naped hare, Small Indian civet, Pangolin, Rhesus macaque, Hanuman langur.
Birding includes 315 bird species belonging to 57 families. Out of total species, 89 are migrants, 145 resident, 53 altitudinal migrants, 10 local migrants and status of 18 Unknown.
Reptiles includes King Cobra, Copper headed trinket snake, Chequered keelback, Russell viper, Burmese python, Monitor lizard, Himalayan rock agama, Indian flap shell turtle, Elongated tortoise.
Butterflies includes Common Mormon, common crow butterfly, striped tiger, plain tiger, common leopard, glossy tiger, peacock pansy, common sailer, lemon pansy, orange oak leaf.
Booking Process & Fee Structure:
The park does not have online booking system. However there is limit of vehicles in every zone & advance booking is done manually by the department. So advance planning for safaris will be good.
As there are limited numbers of seats for safaris so advance booking is recommended. Beside vacations & festival time safaris are conducted smoothly.
There is difference of fee for Indians & Non -Indians tourists. In one jeep maximum 06 pax are allowed.
Accommodations:
Forest Guest Houses & other private hotels are there close to gates. One can stay in Haridwar city & easily take safaris from Haridwar.
Request A Quote Now
Plan your holidays in India.
Discover the best holiday packages in India classified according to your interest, theme and destination with Cultural Safari Tours. Make your holiday memorable, book now!
Book Your Trip!