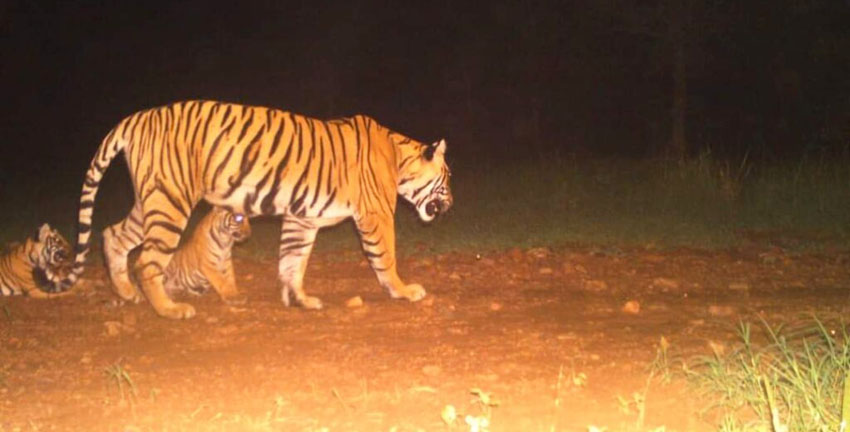 Ranthambhore, 1 Sept :
Source: Times Rajasthan.
Tigress T-105 aka Noori seen in camera trap with her 3 cubs. T-105 is born to Noor aka T-39, Noori herself is bold and young Tigress
After T105 has been seen with the cubs the department has increased monitering and vigilance.
T-105 Noori was the 4rt Litter of Noor T-39, her sister T-106 aka MT-2 was shifted to Mukundra Hills Tiger Reserve where she later died in suspicious conditions her cubs also disappeared and died.
Meanwhile when the Tourism will reopen in Ranthambhore tourists will have chance to see many new tiger cubs.
This will bring the zone 02 in demand after long time. Pray for the best for this new family of Ranthambhore. Hope Noori will prove herself a good mother in bringing up the cubs with safety. Good luck Noori !
For more information about Ranthambore & safari booking pls write to us info@culturalsafaritours.com or call at 7014717217.