12 August 2021, Ranthambore National Park opens again for safaris after bad weather closure. The park was closed on 02 august 21 from afternoon safari till further notice. Now from 13 August 21 the park will start again for tourists.
Still the inside the park , there seems to be water logging situation so department has not allowed Canters (20 seater open bus) for safaris till next notice. Only Jeep safaris will be conducted for only three zones i.e 06 , 08 & 10. Zone 07 & 09 will remain closed till further notice.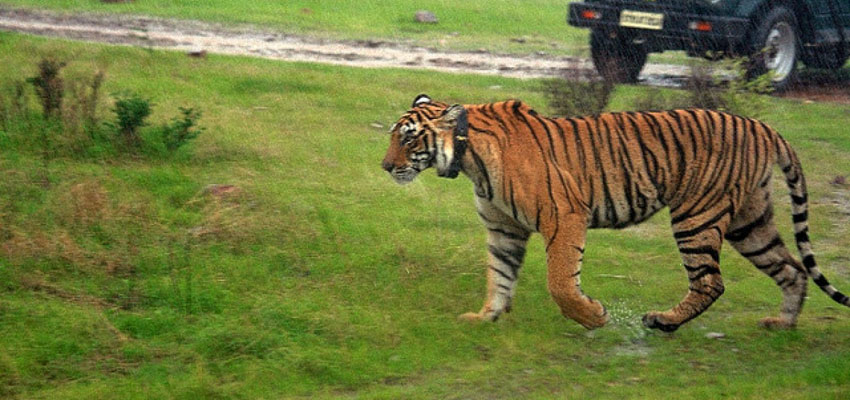 The department has supplemented number of jeeps for zones 07 & 09 to zones 06, 08, 10. This is good move by the officers.
Let hope that rain shall not cause more disturbance so that canters can start again for safaris for budget tourists and big groups.
Today on 20/08/21 canter safari has started again in zone 06 of Ranthambhore. In few days , canters will be resumed in other zones of the park as internal roads get good.