In Taalvraksh range of Sariska Tiger Reserve, tigress ST-12 has been spotted with 03 Cubs. On 02 September 18 at 06:15 pm these cubs were captured by official camera used for monitoring the range. They were sighted on 07 July 18 as well but the forest department confirmed yesterday only after taking their photos.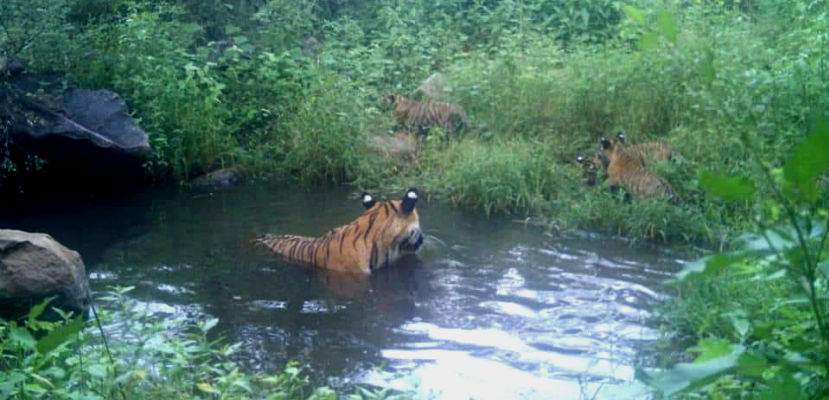 The department has increased numbers of camera for monitoring the area after possibilities of pregnancy to ST-12. They have increased number of automatic cameras from 10 to 25 in this range. Before this on 28 April 18, st -14 in Sariska was sighted with 02 new cubs. By these new members the numbers of tigers have reached to 17. There are 12 adult tigers & 05 new cubs.
This is first time in Sariska that a tigress has given birth to 03 cubs after 2004. Camera monitoring in Sariska has started after 2004.
It is noteworthy that once Sariska lost all its tigers. Later some tigers were shifted from Ranthambore. Now future seems to be bright for this park again.
If everything goes well then Sariska can retain it lost glory about tigers. This will again be next destination for tiger safaris. It is hardly 03:00 hrs drive from Delhi,Jaipur and Ranthambore. This will help a lot in reducing pressure of tourists in Ranthambore!