Pauni Karhandla Wildlife Sanctuary & Tiger Reserve, Khaksi, Maharashtra
These days, chances of spotting tigers are quite high at Umred-Pauni-Karhandla Wildlife Sanctuary. This is the only place in India where one can have 05 tigers in one frame.
In this park, the T06 Fairy and her cubs are doing magic. Her sightings with cubs in open grasslands have left other parks far behind from a sighting point of view.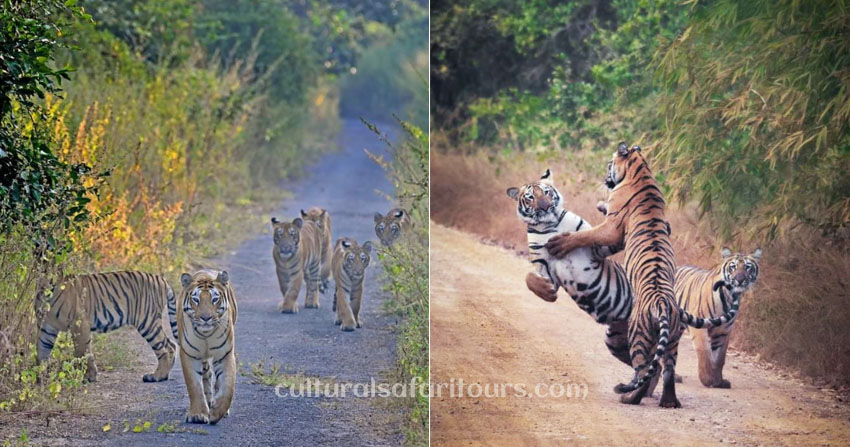 ---
Tiger Sighting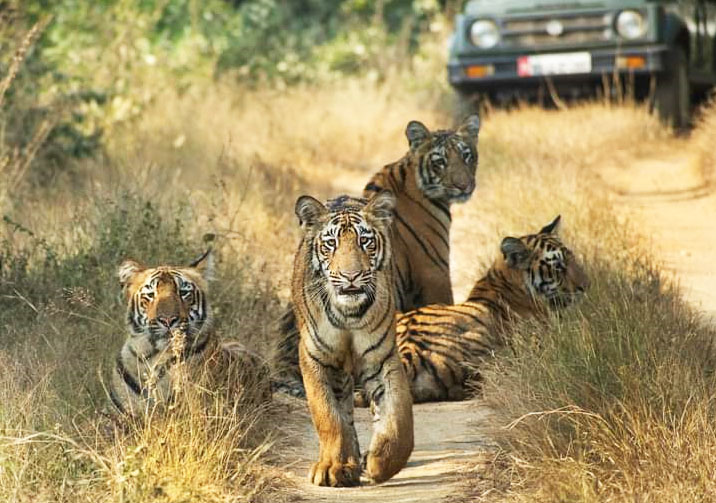 A beautiful park, located 60 kilometres from Nagupr, boasts amazing sighting records. It can be easily added to your itinerary if you are going to Tadoba (kolara Gate). It is only 40 kilometres away from Tadoba. Nagzira Wildlife Sanctuary is 50 km away and Pench is 80 km away from Umred Karhandla Wildlife Sanctuary.
The area has 04 gates namely Karhandla, Gothangaon, Pauni and Pullar gate. Approximately 200 sq kms of it constitute this wild paradise.
Safari Zones, Timings & Charges
The Umred Karhandla Wildlife Sanctuary is divided into 04 zones known as Karhandla, Gothangaon, Pullar, and Pauni. The Karhandla zone is more popular than other zones, but the chances of seeing a Tiger are the same.
Karhandla, Gothangaon and Pauni gates are closed on Monday. The Pullar gate is closed on Tuesday.
Karhandla zone has one female tigress with 03 cubs, Gothangaon zone has one female with 05 cubs and Pauni zone has one female tigress with 03 cubs.
Beside this 10 species of migratory birds & 09 species of engendered are also found.
Karhandla zone and Pullar zone share some part of forest as common forest area. However, Pullar vehicles are not permitted to enter Karhandla lake area. Gothangoan zone is close to Karhandla zone, but Pauni zone is totally separate from Umred zone. Pauni zone is separated due to Back water and river.
Forest permits cost around INR 110 + tax per person. The Jeep chargers for one safari cost INR 1800, and the guide fee is INR 300.
One can find hotels in the Karhandla zone area. From this area, Gothangaon is 30 km and Pauni is 40 km away.
So what are you waiting for plan your trip to this beautiful park.
Prashant Bode is one the expert tour guide available for your assistance +91 8830800277.