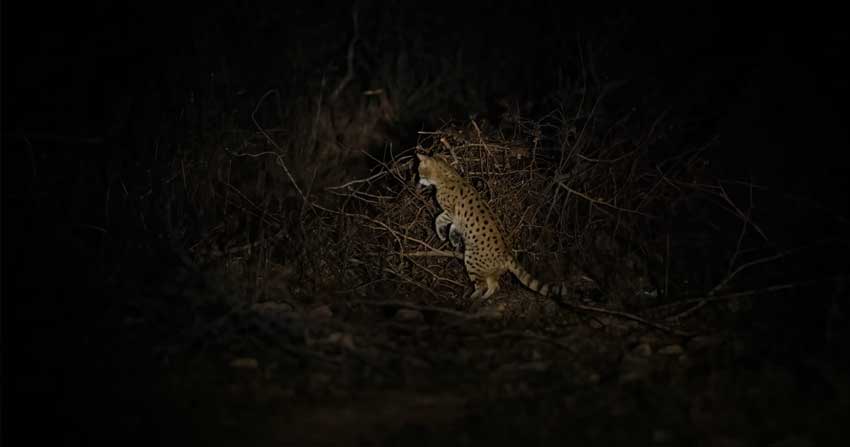 Mirzapur is situated between Prayagraj (formerly Allahabad) and Varanasi in Uttar Pradesh, India. From Varanasi, it is 100 km away. This semi-dry deciduous forest has great potential for wildlife due to its mixture of grasslands. This open jungle acts as a corridor connecting Kaimoor Sanctuary (40 kms) from Mirzapur and Bagdara Wildlife Sanctuary. A few NGOs are working to save wildlife in such open forests which do not get much attention from others. It is only through the hard work of local people that they have been able to preserve it and hope for better results in the future. One such NGO is Vindhya Bacahao i.e. Vindhyan Ecology and Natural History Foundation.
With few staying options like homestays, this place is moving ahead & attracting new wild lifers.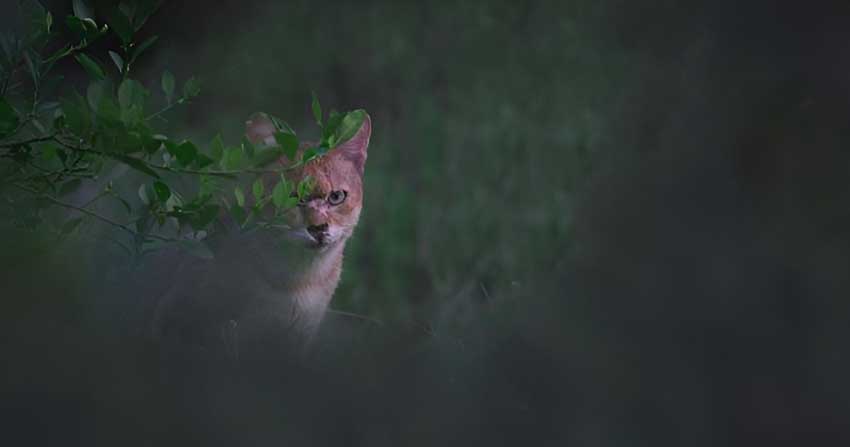 The common mammals can be spotted are Sloth bears, Striped Hyena, Desert Cats, Fishing cats, Rusty-spotted cats, Jungle cats, Foxes, Wolf, Pangolins, Civets, Jackals, Blackbuck, Sambhar & Spotted deer & Chinkaras The birding consists of Grey Francolins, Quails, Painted spurfowl, Sandgrouse, Larks, Jungle & Savanna Nightjar, Pitta, Egyptian & Griffon vultures, Steppe Eagle, Changeable Hawk Eagles, Kestrel, Falcons, Barn owl, Eagle Owl, Brown Fish owl, Mottled wood owl, Scops owl, Short Eared owl & Storks.
Why visit Mirzapur?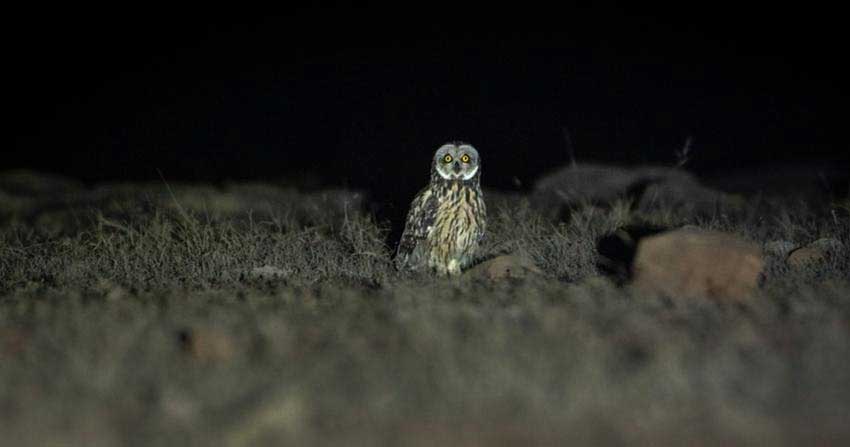 The reason is simple as all the mentioned mammals, cats are highly nocturnal. So, one can enjoy NIGHT Safaris in this area with self-taught naturalists which is not possible in other national parks. Every part of the forest is open for everyone with less disturbances. The team is well-equipped with search lights for night photography purposes.
Other parks offer night safaris but due to higher predator moments, these smaller cats are pushed in the backside. But here they do not have such pressure. So one can have good photography opportunities for smaller cats.
If you are going to Bandhavgarh, Sanjay Dhubri & Panna Tiger Reserve in central India then you can add this place for more night adventures & further move to Varanasi to take flights & trains.