Report By: Sudhir Sharma
Cultural Safari Tours
From February 12 'th to 19 'th 2023, Dan Russon visited the Bandhavgarh and Sanjay Dubri Tiger Reserves. After his trip, we prepared a report on what was sighted in these two incredible reserves.
In total, 13 different tigers were seen ( not countig those who not photographed). Additionally, a leopard and sloth bear were also sighted.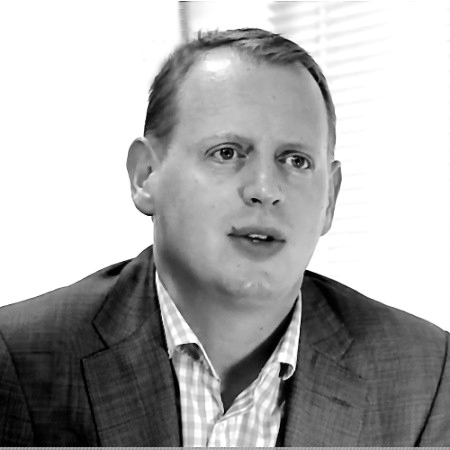 Dan Russon
Global VP, People and Culture – Jumio
Wallington, England, United Kingdom
---
It was 03 January 23 in the evening when I was in my office. Got a mail from Mr. Daniel russon. He was actually invited in a marriage of his Indian colleague Mr Abhishek.
Mr. Dan wanted to try for tiger photography. He told us about his interest in Ranthambhore. But Ranthambhore was completely sold out for jeeps for his February dates. The last changes in Ranthambhore safari booking, regarding current quota is killing last minutes tourists / guests. The last option was tatkal quota which is 03 times more expensive than normal price jeep safaris. For photographers I recommend at least 06 to 09 months advance planning.
The other options were Kanha and Bandhavgarh as normal tourists think. Kanha was sold out too. So, we decided to take at least two different parks. I would not have taken Ranthambhore in the month of Feb because of park opening and closing time. In February month is always low in sightings.
We requested Dan to meet on google-meet to make ground realities clear. He agreed to the meeting. We shared with him all other parks as a backup plan. Later Bandhavgarh and Sanjay Dhubri tiger reserve was finalized. Jeeps were available in Bandhavgarh & Sanjay Dhubri does not have many guests normally. Very Few people know about Sanjay Dhubri park. We have updates from all parks about tiger sighting by our dedicated teams of guides & drivers.
Mr. Dan was little doubtful for Sanjay Dhubri because some other agency who do not operate directly told him about lantana's bushes. But I was sure about its sightings as we were updated regularly. On my insist Mr. Dan finally agreed to both parks.
After finalization of dates, we blocked the permits for Bandhavgarh & Sanjay Dhubri Tiger reserve. Tala being oldest zone of Bandhavgarh was highly in demand in recent decades. But from last few years it was not doing good from sightings point of view. So, our guide Ayodhya advised us to go for Magadhi & khitauli zones. He is the most experienced guide from our Bandhavgarh team. So, we booked Tala only once out of our 07 safaris. His advice turned out great success.
We started driving from Bareilly (Uttar Pradesh) around 12:00 noon on 11 Feb. We drove to Agra (almost 06 hrs with lunch break & tea breaks). We reached Agra in the evening. We reached our home around 06:00 pm. Had a tea & little fresh n up. Around 07:30 pm we left from our house in to Agra Cantt rail station.
Our train was around 08:00 pm but got delayed by 30 minutes. Finally, we boarded the train for Katni Junction. The first AC class is really good to travel for overnight journeys. We reached Katni rail station around 06:00 am. After having early morning tea at a small tea stall, we left for Bandhavgarh by car. By 09:00 am we were at the resort called Nature Heritage resort.
After lunch we geared up for our first safari in Magadhi zone.
The all safari details with sightings in Bandhavgarh and Sanjay Tiger reserve are as below.
BANDHAVGARH
12 Feb Afternoon: Magadhi Zone.
As the first drive there was no pressure. Not so many warning calls were heard by us. Mr. Dan was interested in birding as well so gave more time to birding in this safari.
13 Feb Morning: Magadhi Zone.
On this morning we started the safari in Magahdi zone again. It was very cold due to strong winds. As we entered the park after 30 minutes we saw fresh pugmark of male tigers. Ayodhya our guide told us that it could be the most senior tiger of Bandhavgarh aka Mahaman male. We followed those pug mark for some three kilometers. Lastly, we found him just leaving the road & entering the grassy land near the water body. We saw him entering the grasses. It was almost 07:30 am. He then sat under the tree for some rest and sleep. Many vehicles came there. he can be seen under a tree in resting position. In wild life waiting is the key to success. Many vehicles left that area but we decided to stay. Almost after 02 hrs., when the Sun came on his face his changed his position & yes, we got some great pictures of HIM.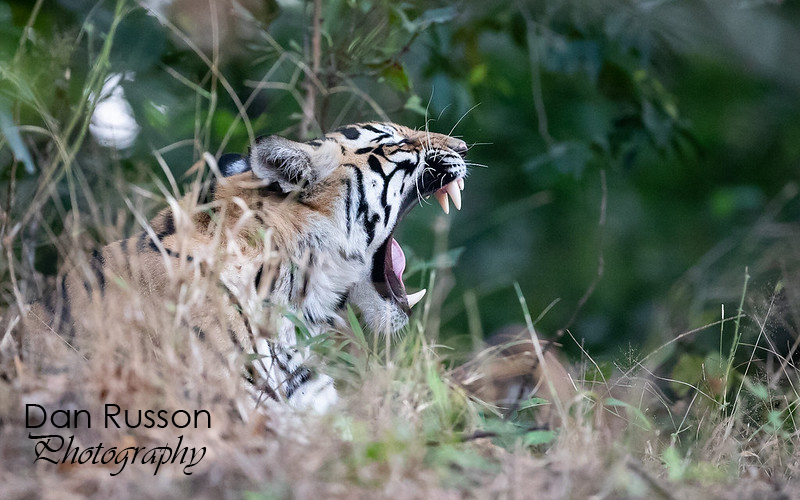 13 Feb Afternoon: Khitauli Zone.
When we're entering the gate for our third, we got information about 02 cubs with kill in Khitauli zone. We just went straight to that point. But it was very dense area with lot of Bamboo trees. They were last left in the morning safari across the small stream. Everyone thought that they might be resting under some shady tree. Suddenly we heard a spotted dear call form some distance. Everyone started calculating about the direction of cub's moment. Meanwhile there were many vehicles. As the place was narrow and both side lush green bushes so decided to move little bit further from that point. We decide to move 300 meters away from that crowded place as we knew that even if we see the cubs shall be not able to take good photographs. We just moved back in the direction of calls by cheetal. Everyone in our jeep was looking at his side. I was on the right. Suddenly A huge leopard appeared from my side & just crossed our jeep. He was so quick that we were unable to take his photograph.
After that we decided to check the mother of cubs in the zone. Because mostly mother leaves cubs & try for other kill when the family is big. It was around 04:30 pm that we were driving slowly & suddenly the jeep from other side signaled us to wait. Our driver did his best. Tara, one of the bold tigress of Khitauli zone was coming out of dried stream/ nala. We were able to see her crossing the road. But she was too quick too to cross the road & vanished from our sight so no photographs. Ayodhya told us that she can reach to cubs area. Then again, we moved to try our luck with the cubs. But that was a very narrow road with both sides full of bushes. The cubs were seen some times up & down but no one was able to take good pictures.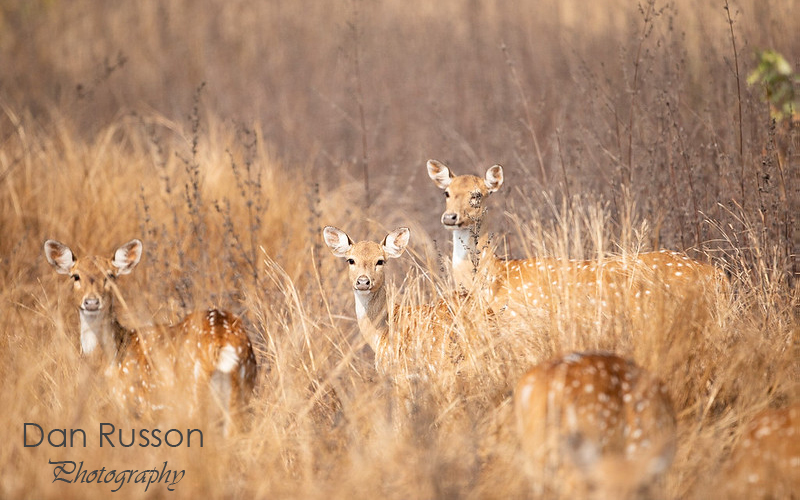 14 Feb Morning: Magadhi Zone
This was our fourth Safari. The pressure has started coming up as in three safaris we were unable to took complete tiger in confidence. But this day was great day. After entering the park we decided to check the hill side. Ayodhya told us that Dhabhadole female has not been seen in her territory for three safaris. So we directly drove in her territory . Suddenly few calls and pugmarks changed our day. We saw this young tigress Dhabhadole female sitting on the main road. She obliged us with good takes. Mr. Dan said that he got his first complete tiger picture on fourth safari. This tigress came down the hills via short cuts but we had driven hard to reach her next possible spot, we managed to catch her two or three times. Around 09:30 am she decided to take rest. She entered thick forest.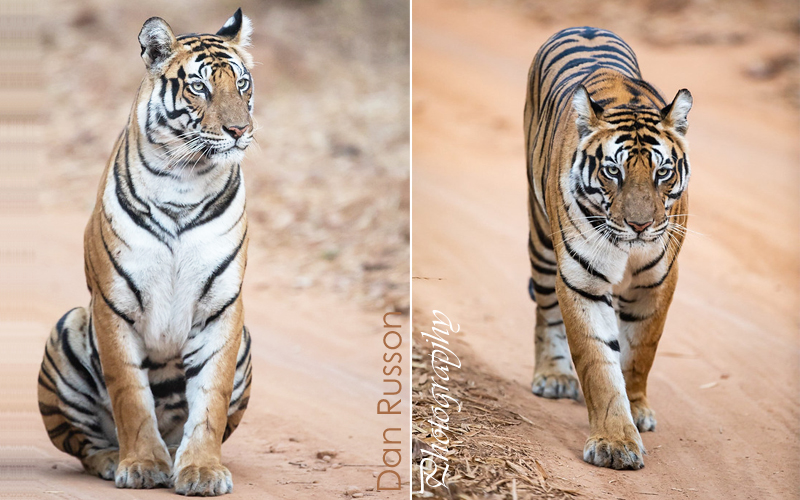 14 Feb Afternoon: Tala Zone.
As I told you that Tala zone was down from sightings point of view in recent years, so we just took only one safari. But the zone is very beautiful from scenic point of view. So we did this safari just respect Tala zone. We had some pictures of birds from Tala zone. Once this was the best zone due to highest density of tigers. The Famous tiger Charger used to rule Tala once.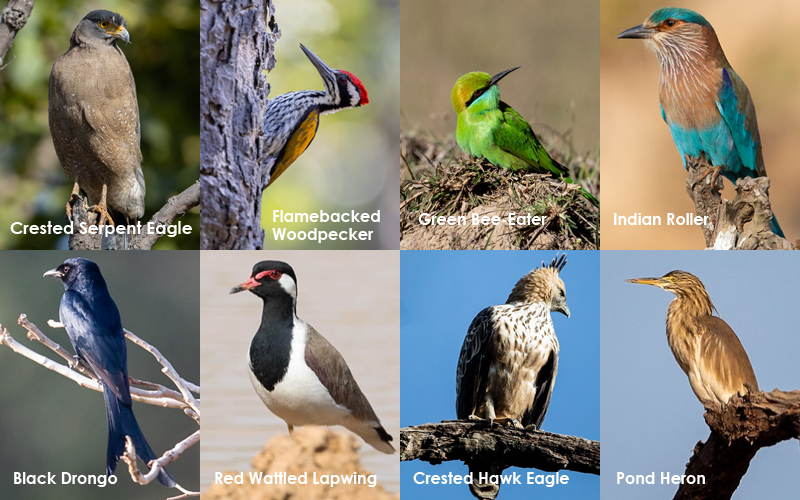 15 Feb Morning: Khitauli Zone.
This day we were excited & more concerned about utilizing our time as almost half of Bandhavgarh safaris were done. Sightings were ok but we were in demand for more good takes. We reached very early on the gate. It was very cold and dark. We were 20 minutes earlier on the gates. Few more jeeps came. Due to very cold few guides decided to lit fire to warm. We were collecting small wood logs. Suddenly one our guide saw sloth bear coming from the park. All of us jumped into jeeps. By seeing our fire, the bear slightly turned away. The road light was on so everyone can saw it but it was too dark to take picture. He passed away from us hardly 10 meters away.
Any way this was thrilling as we saw him like leopard inside Khitauli zone.
Later we entered the park, started searching for tigers. After driving for more than one hour, we heard some sharp calls for deer. We stopped at some place later the Pujari male tiger came out from dense part. Very good sighting. This safari was also good enough.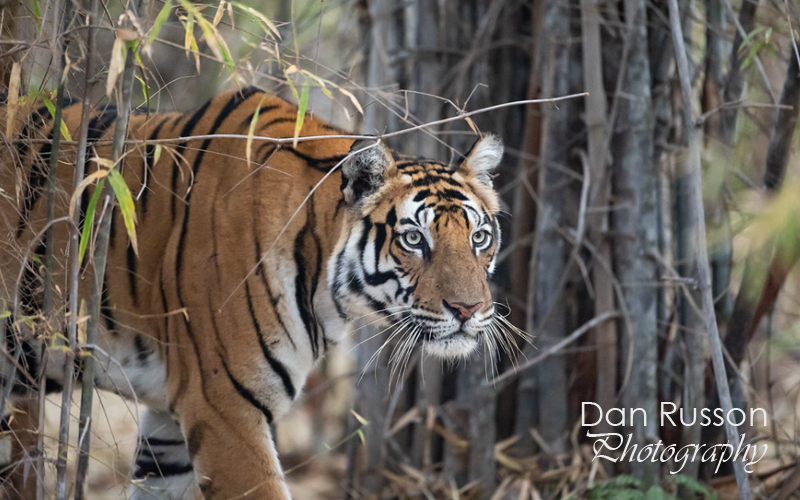 15 Feb Afternoon: Dhamoakar Buffer Zone.
As it was Wednesday so afternoon safaris are not allowed in core zones so we decided to buffer zone. In Central India few parks have buffer areas which are good in sightings. So, one should not miss these zones for safari. Many vehicles were waiting for cubs to come at pre information. It was almost dark; the sub adult cub of Tigress Gauri came out of the bushes. Very Dark & many vehicles did not allow to take any good pictures but the sighting was there. Even Buffer safari was successful as he walked parallel to our jeep.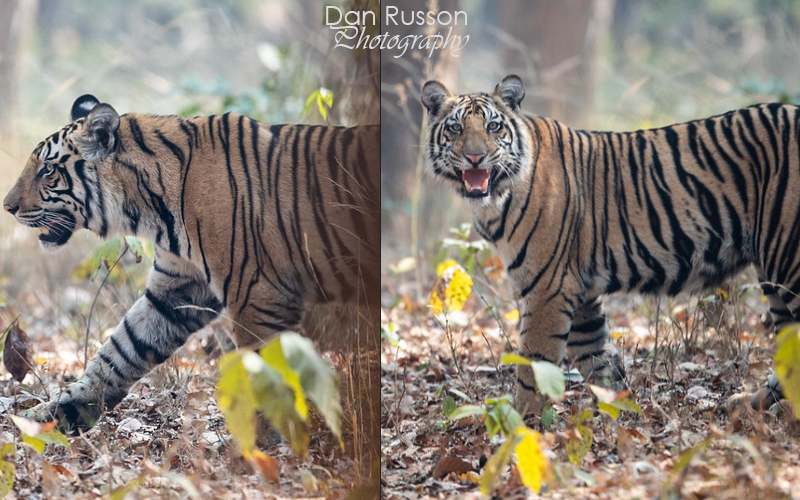 16 Feb Morning: Khitauli Zone.
This was going to be last safari for this trip in Bandhavgarh. I prayed to all Gods & Goddess to make this success. As usual we started from our little bit early to be first on gate. We entered the park & started checking main areas of Tara. Suddenly we heard good calls spotted deers. We were sucked down in that area for a while. But later nothing came out.
After waiting we again decided to take round of the territory. We just started again; Ayodhya asked us to check the new road. As soon as we took that road warning calls again started. Mr. Dan was ready with his camera in hands. After a small turn when road got straight, we saw Tara and Chhota bheem (huge male) walking on our left side. They were just 30 feet away. There were only two jeeps when we saw them first. Later they crossed the road & sat beside our jeep for rest. Tara called her again & again but Bheem was tired of love making. Both remained there for next few hours. After time over we left the park, our cameras were satisfied from Bandhavgarh.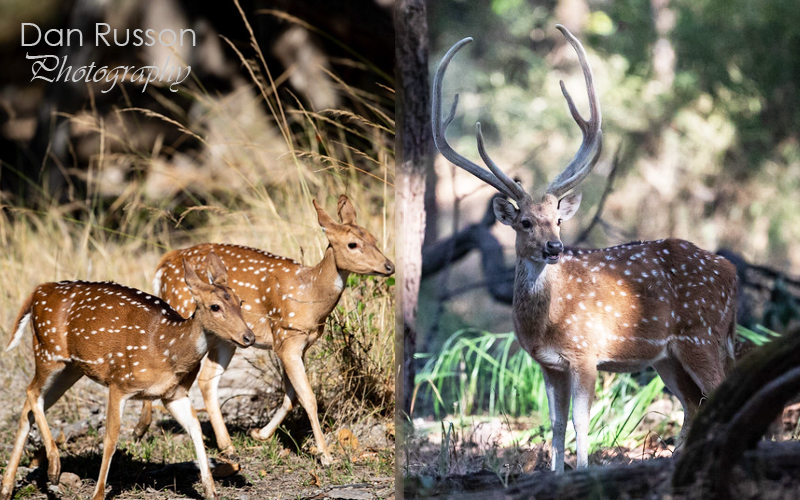 08 safaris / 06 different tigers.
So Bandhavgarh blessed us with 06 different tigers in total 08 safaris. (counting only those who were captured)
---
SANJAY DUBRI
After checking out from Bandhavgarh we drove to Sanjay Tiger Reserve (01:30 hrs). After quick lunch got ready for the most undisturbed / silent / lesser-known park of present India. But as I'm fond of discovering new destinations as backup plan for safari for much crowded parks. We are recommending this park as alternative for last moment tourists. This park has huge potential. We are monitoring its sightings for last 03 years & all our guests have enjoyed a lot. Many people liking it as it does not have bamboos trees. At few places it has lantanas bushes but it can be managed in during sightings.
Beside this place offers you flexibility from tourism point of view. Not so many vehicles really allow you understand nature & enjoy safaris. No surprise that you could be only guest in the whole park some time.
16 Feb Afternoon: Zone 01.
This afternoon was good. As we entered the park, Mr Ajeet our team Head from Sanjay Dhubri told us that cubs of T28 had a huge kill two days before which is about to finish. So, we could see cubs. It was hardly 20 minutes we reached cubs area & heard just two calls. One of the male cub came out of the small stream and sat on it bank facing towards us. He was there for next two hours. Ajeet has been driving in this park from 2015 so he has great knowledge of Sanjay Dubri Park.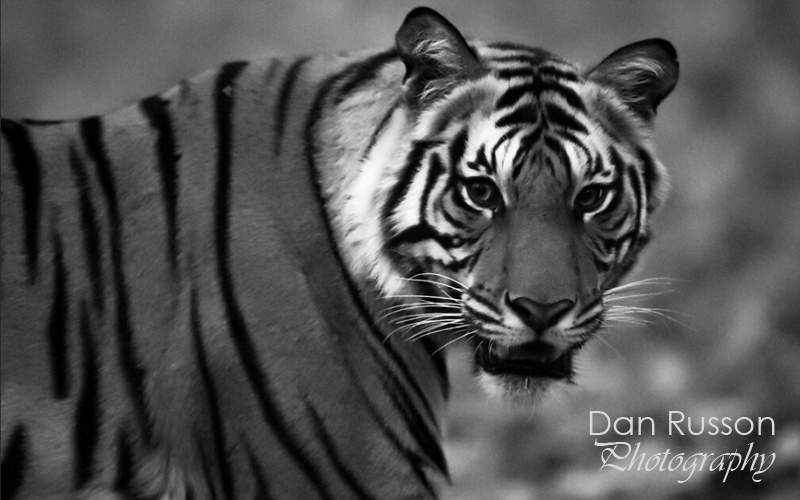 In the evening as we were about to leave the park the other jeep came & told us that remaining cubs again killed a wild boar few meters away from that stream at the Banas River bank.
17 Feb Morning: Zone 01.
On our second safari to Sanjay Dhubri, we were expecting to see those cubs if they had finished the wild boar but that did not happen. As we entered the park, reached closest to the river point we got information by trackers that one buffalo was killed by them last night. So, they did not turn up to the to vehicles. This safari we just hoped them to return back but all in vain.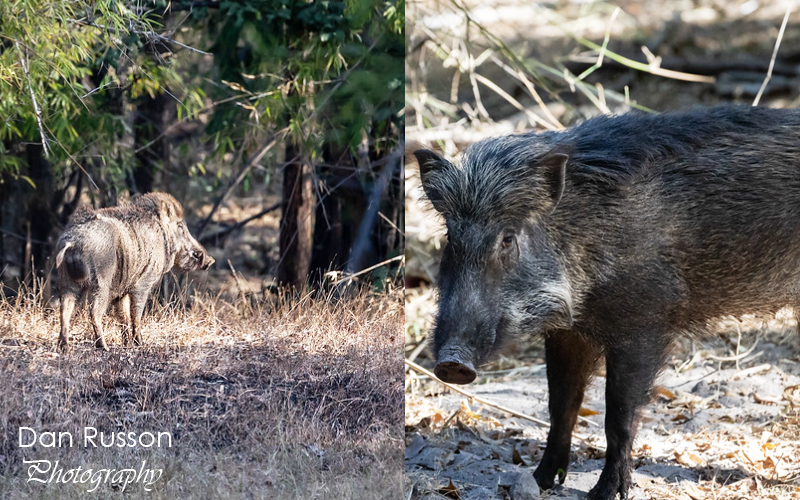 17 Feb Afternoon: Zone 02.
In the afternoon as there was least chances for these cubs to turn back to park, we decided to try our luck in zone 02 – Kanzara area for T-17 (female) & T27 (male). It is very beautiful part of Sanjay Dhubri. We kept on hearing some calls on & off but not any sightings. But drive was good from enjoying the true jungle safari. Perhaps only our jeep went to this area & rest of vehicles kept waiting for cubs on the river side. We did photograph some raptors during this safari. This was the complete day with no tiger sightings.
18 Feb Morning: Zone 01.
From today only 03 safaris were left out of the trip. We started early from hotel. I, Ajeet & Subhash guide decided that we will not waist too much time on T-28 cubs to return back territory. We just reached the closest point of the river, waited for 10 minutes for tigers to come up to the banks but not fruitful.
After that we decided to venture Goindwar Area in zone -01 where T-29 with her 03 cubs move. Its huge area & we had to drive quickly to check it completely up to end point. On the way we saw some pugmarks. We stopped there for some time but no calls supported it. Later we went up to the Goindwar Check post which was once school. We had our breakfast at the check post. Later started driving back. At same spot we noticed pugmarks of same tiger in reverse direction. We stopped quietly at that place sudden a loud Monkey warning call came. Monkeys call is the most confirm calls for tiger & leopard spotting.
Up to now Tiger was not spotted. We again decided to check the road up to that point from where the pugmark started returning back. We were driving dead slowly sudden Dan saw tiger in the bushes. Ajeet told us that it is most sight tiger of Sanjay Dubri. It is cub of T-11 & around 18 months old. The Tiger stuck in the bushes very calmly. We remove our jeep form his sight but we could see his face. He wanted to cross the road but did not want to meet us. He was constantly looking on the other side of the road. We thought he might be having some small kill. That was reason for our stopping there.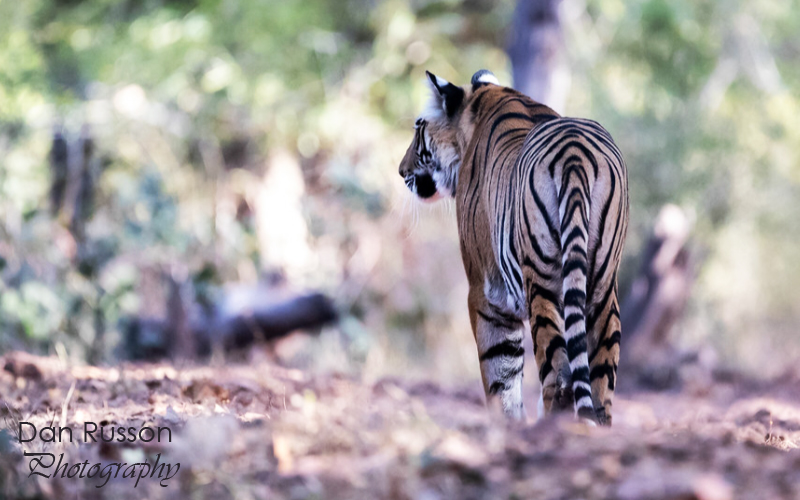 Then we decided that none of us will speak single word. As he will hear us he will not move. We told Dan to took camera in hand & focus on the road. After 20 minutes of silent that huge subadult crossed the road, screamed at us & vanished in the forest.
The first word after this episode Dan said was "A real wild Tiger in a real Jungle".
It was also a great experience of finding tiger in such a remote forest for me after long gap in my 20 years career as a guide. It took almost 03 hours to find this sigh sub adult male.
18 Feb Afternoon
After achieving great success of spotting sigh tiger in the morning team's moral was up. The morning sighting gave an idea about the moment. We did not waste single minute for T-28 's cubs to see. Directly dove to morning spot. Later decide to check the bank of river. As soon as we reached the base of the river T-29 with her 02 cubs were playing. What a sight it was! Few pictures were taken due to some bushes. But the sighting was very close. The mother later came down behind our jeep. Due to dark some photos were lost. But Any way it was a great day.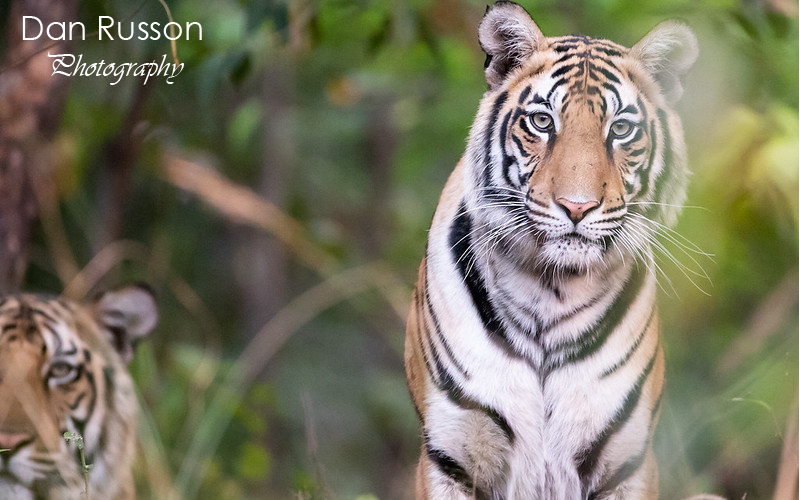 19 Feb Morning
It was the last day and last safari of the trip. Every beginning has an end so everyone was mentally prepared. This day we saw one of the male cub of T-29 in the Goindwar area. It was not seen clearly on the previous evening as he was sleepy.
In the evening we took overnight train Katni Junction to Jaipur around 10:30 pm. The train got delayed. Our office person brought breakfast for Dan at Sawai Madhopur (Ranthambhore). I left him at Ranthambhore & Dan reached Jaipur in the afternoon around 01:00 pm.
Sanjay Dhubri was excellent as it gave us 06 different tigers in 06 safari. Although 02 drives were completely blank but rest safaris kept on compensating opportunities.
So, over all experience for Mr. Dan Russon was good. He enjoyed the trip while taking good photos & learning new 80 to 90 birds. Our teams' efforts pay off finally. Even on last moment we were able to fulfill our commitment. One can read Dan's comment on our trip advisor at site. For assurance one can directly contact Mr. Dan & can know about our ethics of working.