If you are a nature lover and are on a tour to the western part of India, Jaisalmer, then do not be disappointed that you will miss out on nature. Although deserts mean tough or less life, it is not nil. Our field guide Radheshyam Bishnoi will try his best to satisfy your birding interest. He is a self-taught naturalist and conservationist with vast experience spotting wildlife in desert areas. He knows other places besides Desert National Park with good potential. So far, the below birds, mammals and reptiles have been recorded by local naturalists in past seasons.
This is a combination of critically endangered species like The Great Indian Bustard, common birds and the rarest desert fox sightings!
To enjoy the birding and wildlife, one needs two nights extra. During this time, we will organize safaris in Desert National Park and other important areas to cover the maximum. The best time is from October to February.
Birds: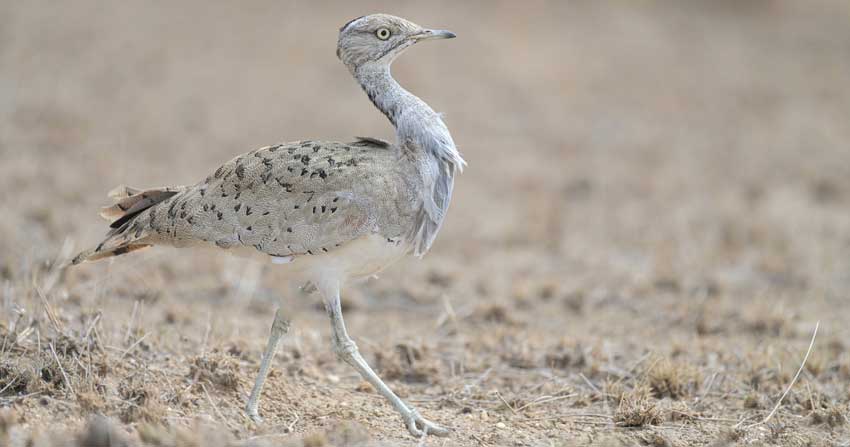 The Great Indian Bustard, Macqueen's Bustard, Desert wheatear, Variable Wheatear, Isabelline Wheatear, Greater hoopoe Lark, Desert Lark, Rufous tailed Lark,Bimaculated Lark, Short toed larks, Ashy crowned sparrowlark,Black crowned sparrowlark,Singing bushlark,Indian bushlark,Crested Lark,Stoliczka's bushchat,Merlin,Montagues harrier, Pallid Harrier, Sociable Lapwing, White tailed Lapwing,Ruff,Little Stint, White eyed Buzzard, Long legged Buzzard, Tree pipit, Water pipit, Long billed pipit,Striolated Bunting, White eared Bulbul, Brown rock chat,Trumpetar Finch, Desert Courser, Agger Falcon, Red necked Falcon, Peregrine Falcon, Aker Falcon, Eurasian Hobby, Orphean Warbler, Desert Warbler, Plain leaf Warbler, Booted Warblers' Warbler,Humes leaf Warbler, Common chiffchaff,Sulpher bellied Warbler, Lesser Whitethroat, Spotted Flycatcher, All Sandgrouse, Egyptian Vulture, Rock Eagle Owl, Short eared Owl, Yellow crowned Woodpecker, European Roller, Indian Roller, White bellied Dongersey necked Bunting, Red headed Bunting. Black-headed Bunting, Rufous-fronted Prinia, Jungle Prinia, Streak-throated Swallow, Indian Courser, Red-tailed Wheatear, Indian Vulture, Eurasian Griffon, Himalayan Vulture, Cinereous Vulture, Raven, Blue-cheeked Bee-eater, Eastern Imperial Eagle, Tawny Eagle, Booted Eagle, Indian Spotted Eagle, Steppe Eagle, Bonelli's Eagle Grey Francolin Common Quail European Nightjar's Nightjar Little Swift Demoiselle Crane Common Crane Western Reef Egret Red-backed Shrike Isabelline Shrike Bay -backed Shrike Indian Silverbill Spanish Sparrow Sind Sparrow Red-rumped Swallow Wire-tailed Swallow Dusky Crag Martin Himalayan Bulbul and Red-breasted Flycatcher.
Cats & Foxes & Mammals.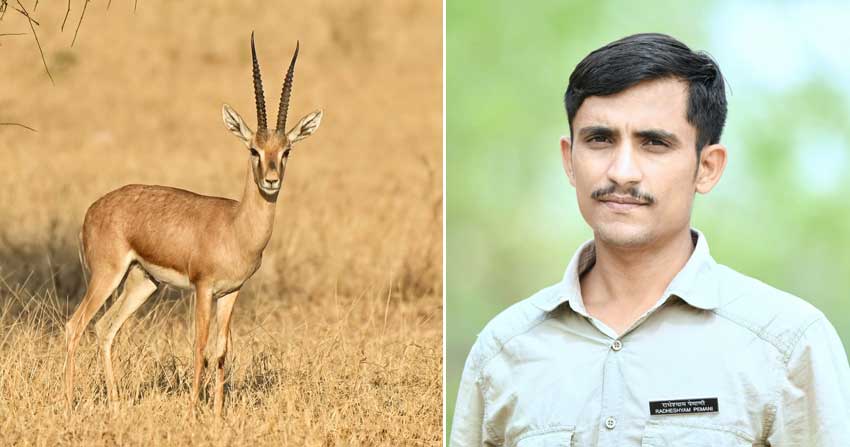 Desert Cat, Desert Fox, Blue bull, Indian Fox, Hedgehog, Desert Jerd & Indian Gazelle
Reptiles.
Sochurek's Saw-scaled Viper, Toad-headed Agama, Brilliant Ground Agama, Fringed-toed Lizard, Rock Gecko, Desert Monitor, Bengal monitor, Spiny-tailed Lizard, Red sand Bova, Red-spotted royal snake, Cobra & Sind send gecko.